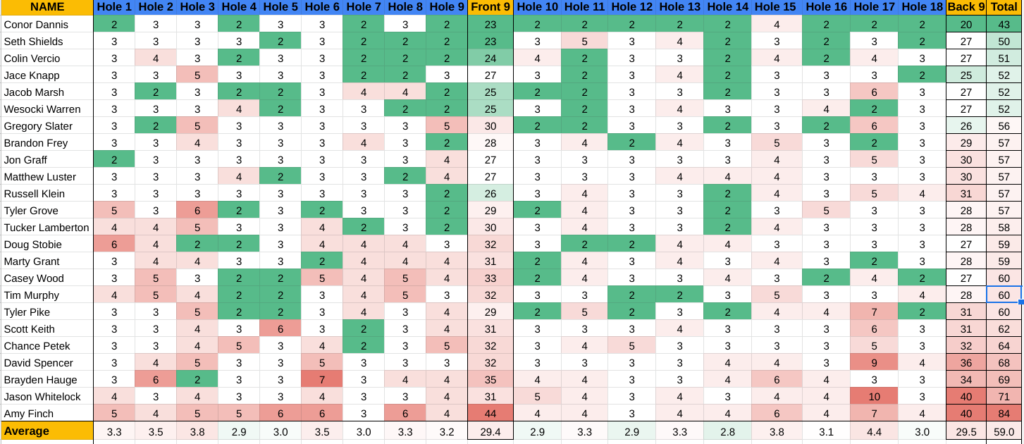 We played a slightly modified layout at Fort Missoula in an attempt to dodge the ice and mud.
Hole 14 played the easiest at 2.8 strokes.
Hole 17 played the hardest at 4.4 strokes.
For the first time ever nobody won a hole outright?
We had the fastest flat putting greens in recent memory? One missed putt and your putter slid a healthy 20 feet on a few holes.
Conor secured the MPO win by seven strokes.
Amy secured the FPO win.
REMINDERS
No Yeti league this Saturday because Jason Whitelock will be running a disc dice ZTO fundraiser round at the Fort! See his post for details.
Registration for a handful of MT tournaments is open or upcoming. Don't miss out!
Pop over to Albatross Discs and treat yourself to a Montana Destroyer